ULTIMATE PRECISION
Augmented Reality for Balloon Sinuplasty
Innovative augmented reality technology allows Dr. Michael Kaplan to perform sinus surgeries with maximum possible precision. Dr. Kaplan is the only doctor in America who offers his patients in-office AR-guided balloon sinuplasty in Houston.
Consider balloon sinuplasty in Houston as a treatment for your sinus issues with the help of augmented reality imaging for a procedure that is efficient, quick, and painless.
"My sinus surgery was a success. I haven't felt this great in years. I can finally breathe again through my nasal passages, and all my other unpleasant symptoms have disappeared."
- Jacob E.
MAXIMUM PRECISION, MAXIMUM RELIEF
How augmented reality works for balloon sinuplasty
Augmented reality works similarly to a GPS by using 3D mapping and imagery to help surgeons see the area being operated on in real time. With this technology, doctors can create a plan for the patient's surgery, and then overlay that plan onto the real-time image of the patient's anatomy shown with an endoscopic camera. This has helped doctors determine the best course of action for their procedures for boosted efficiency with minimal risk to the patient.
AR IS A GAME-CHANGER
More accuracy and less risk with augmented reality
Dr. Kaplan, MD is the only doctor in the United States to offer the Targeted Guided Surgery (TGS) navigation system to his balloon sinuplasty patients. Balloon sinuplasty is already a quick, painless, in-office sinus surgery that is highly effective; however, augmented reality has changed the game. This state-of-the-art technology creates a specific surgery plan by notifying the surgeon of the specific pathways to take for a more precise, less invasive, and low-risk procedure.
Augmented reality has added a new layer of accuracy and safety to the balloon sinuplasty procedure, making it even more minimally invasive and efficient. In as few as 20 minutes, you'll be able to breathe better by treating your underlying sinus issues with this 100% in-office procedure from Kaplan Sinus Relief.
1
Locate Blocked Sinus Pathway
Dr. Kaplan locates the affected sinus area(s).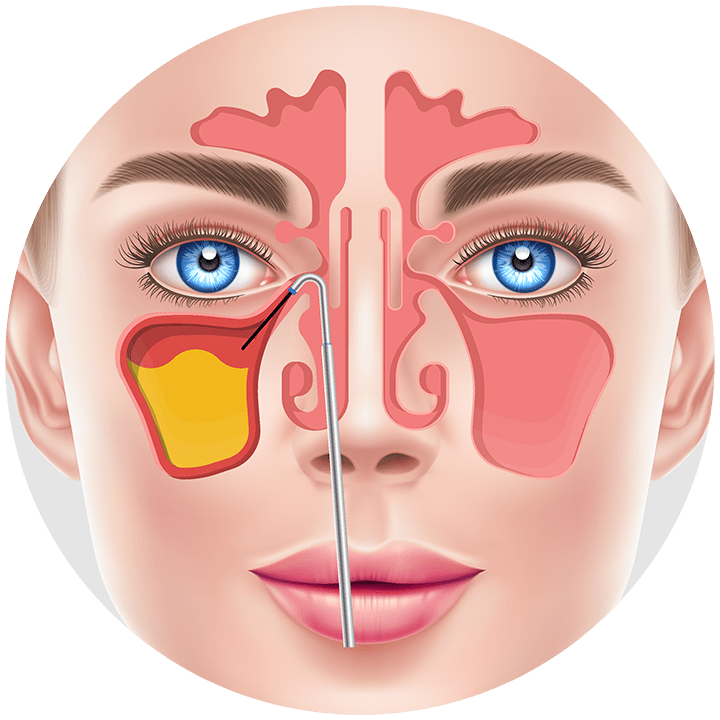 Clogged sinuses don't drain properly, causing sinus issues.
2
Insert + Inflate Balloon
Dr. Kaplan gently positions, inserts, and inflates the small balloon to reshape the sinus.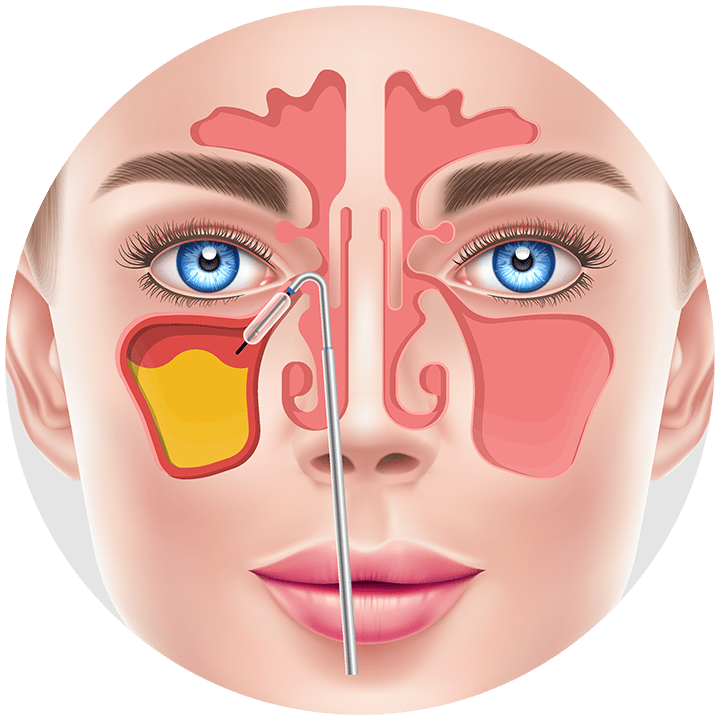 A small endoscopic balloon is inserted into the affected sinus area precisely with the aid of augmented reality.
3
Drainage Restored
The balloon is carefully removed from the reshaped sinus area and proper drainage is restored.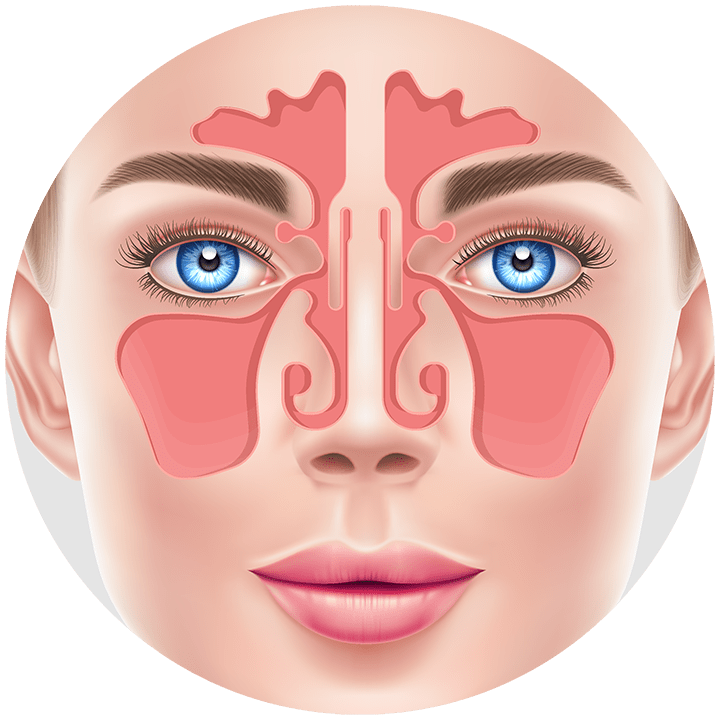 A saline solution flushes the remaining buildup, restoring drainage for better breathing with minimal risk.
Hear From Satisfied Patients of Dr. Kaplan
STATE-OF-THE-ART TECHNOLOGY
Learn About Kaplan Sinus Relief's Other Technological Options for Balloon Sinuplasty
As the pioneer of balloon sinuplasty in Houston, Dr. Kaplan offers several other innovations to ensure your balloon sinuplasty experience is as safe, effective, and relaxing as possible.
Balloon sinuplasty is already pain-free and minimally invasive, but for patients who feel nervous during medical procedures, we offer IV sedation to help you stay relaxed.
All imaging is performed in-office using state-of-the-art CT scanners that use 82% less radiation than average.