DETERMINE SINUS PROBLEMS FASTER
Low-radiation CT scans for even more effective balloon sinuplasty
If you're considering balloon sinuplasty in Houston, lasting sinus relief starts with state-of-the-art technology. Low-radiation, in-office CT scans from Kaplan Sinus Relief offer a simpler, safer, and more effective way to determine and treat your underlying sinus issues.
"I cannot say enough great things about Dr. Kaplan and his staff. He/they took excellent care of me before, during and after my surgery. If you or someone you love needs sinus surgery, you will not be sorry by choosing Kaplan Sinus Relief."
- Debbie J.
LESS RADIATION, BETTER RESULTS
CT Scans are safer at Kaplan Sinus Relief
There are a lot of factors that can cause underlying sinus issues, and Dr. Kaplan, MD is determined to treat those problems safely and accurately. Kaplan Sinus Relief utilizes in-office CT scans that offer a more in-depth view of a patient's internal anatomy by using X-ray images to create 3-D images. This allows doctors to identify problems quicker and create a treatment strategy.
While traditional scans are typically a full-body procedure, our simple, in-office CT scan allows the patient to sit upright for comfort and convenience while only lasting 20 seconds. It's that simple. And the best news is, our CT scans have 82% less radiation than average, meaning they deliver better results immediately and in a safer manner. Dr. Kaplan can easily determine your problem, create a solution, and put you on the path to lasting sinus relief with balloon sinuplasty.
1
Locate Blocked Sinus Pathway
Dr. Kaplan locates the affected sinus area(s).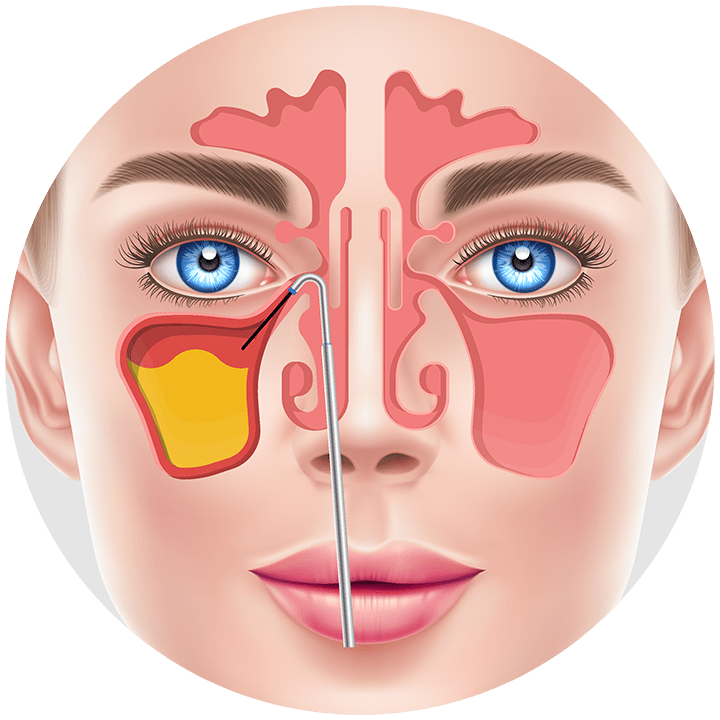 CT scan locates clogged sinuses that don't drain properly, causing a number of sinus problems.
2
Insert + Inflate Balloon
Dr. Kaplan gently positions, inserts, and inflates the small balloon to reshape the sinus.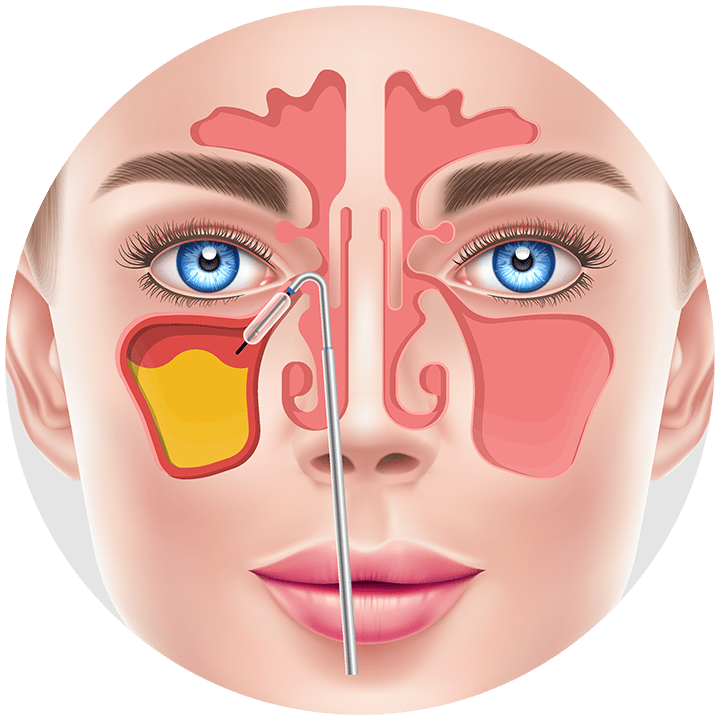 A small endoscopic balloon widens the affected sinus area, restoring drainage.
3
Drainage Restored
The balloon is carefully removed from the reshaped sinus area and proper drainage is restored.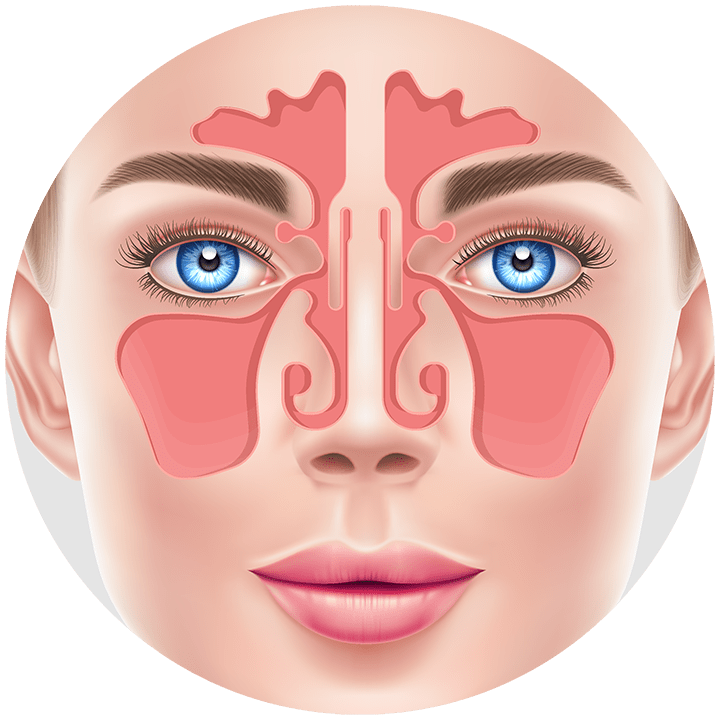 A saline solution flushes the remaining buildup creating lasting relief in less than 20 minutes.
Balloon Sinuplasty Reviews From Real Patients
STATE-OF-THE-ART TECHNOLOGY
Learn About Kaplan Sinus Relief's Other Technological Options for Balloon Sinuplasty
As the pioneer of balloon sinuplasty in Houston, Dr. Kaplan offers several other innovations to ensure your balloon sinuplasty experience is as safe, effective, and relaxing as possible.
Balloon sinuplasty is already pain-free and minimally invasive, but for patients who feel nervous during medical procedures, we offer IV sedation to help you stay relaxed.
Kaplan Sinus Relief is the only sinus surgery center in America that uses augmented reality imaging for safer, more precise balloon sinuplasty sinus treatment.